Fitness and weight loss trial to target breast cancer – BBC News
|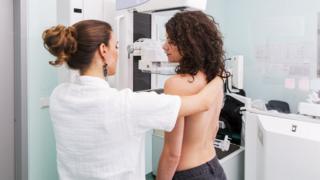 A 1m pilot strategy hopes to reduce the risk of women developing breast cancer by helping them lose weight and become more active.
Women over 50 attending screening will be asked to had participated in the trial ActWell in Aberdeen, Dundee, Edinburgh and Glasgow.
The Scottish government-funded research will be led by the University of Dundee and supported by Breast Cancer Now.
If successful, the strategy could be rolled out to other NHS Boards.
Breast Cancer Now is seeking 24 volunteers to teach as lifestyle tutors to support the trial.