This is it: the one true explanation for Donald Trump's victory
|
Everyones theories are wrong: through cunning and selective use of statistics, I can prove that my pet whinge is the reason for Trumps election win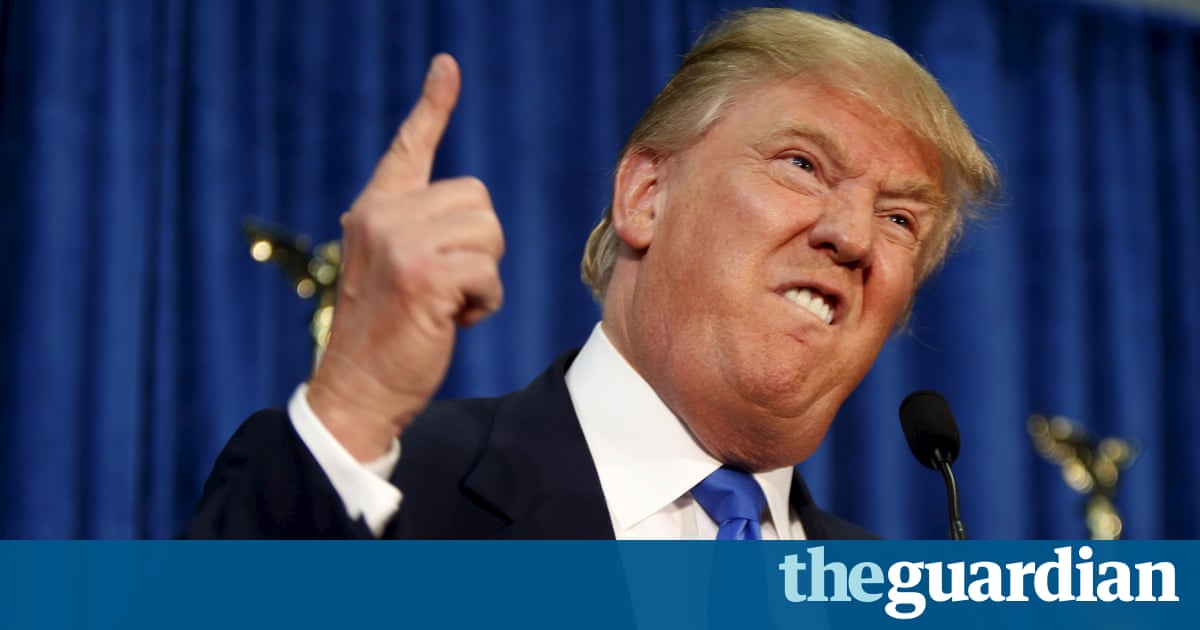 The unexpected US election result has left people grappling with some difficult questions. Questions like, if were so good at being pundits then why were we all wrong? and, how do I draft an executive order without cocking it up? One question stands above all others though: Why did millions of people who nearly always vote Republican continue to vote for a Republican candidate, even after lots of Democrats and centrists told them not to?
To find out, we have to use the key tool of analysis available to political science in the Internet era: the think piece. Think pieces are the social media equivalent of an immune response, an innate and primitive defense system in which endless varieties of the same basic cell swarm over a topic until its entirely obscured by a cloud of literary pus.
Reviewing the hundreds published so far, a common theme begins to emerge. Media people believe that the media is uniquely responsible for Trumps rise. They alone were in control of his destiny. Well not them, so much as their colleagues; but its a media problem, and its up to the media to fix it. Like they fixed Nixon.
Data science enthusiasts believe that data scientists were responsible for Trump, or maybe its news algorithms or fake news. Economists think that economic trends were to blame. Social justice activists assure us that it was definitely not the economy but racism, while social scientists assure us that its the result of growing divides between rural and urban identities exacerbated by key demographic changes.
People who believe that political correctness has gone mad believe that political correctness was to blame. They believe that the rise of identity politics on university campuses triggered a backlash among thousands of people in the rust belt who dont have college degrees. Meanwhile liberals blame conservatives and of course conservatives blame liberals.
Have you guessed what the common theme is yet? Thats right, theyre all wrong.
The problem can be illustrated by looking at a simple graph, which breaks down all of Trumps voters by the thing that caused them to vote for him. If I rearrange the different segments, youll notice that the last group, a demographic that correlates neatly to my big idea, is at the end.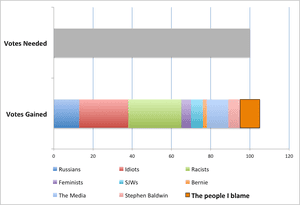 Read more: https://www.theguardian.com/science/2017/mar/31/this-is-it-the-one-true-explanation-for-donald-trumps-victory